Training, Support & Techniques
If you work at home or in the office with AES you will be trained, supported and given the techniques (built up over 25 years) to deliver a first class and efficient permanent recruitment service; you will become a 360 degree recruitment consultant.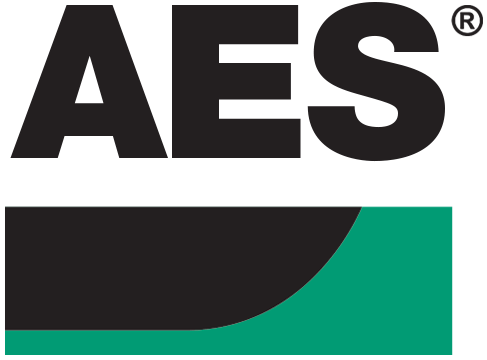 To operate efficiently you need a process to find customers (and retain them) if you don't already have them, a process to evaluate and establish the Clients NEEDS and a process to deliver a sensible solution on a "right first time basis"; you don't want to be working on "time wasting" customers!
Finding customers
Ideally you will already know a sector of interest or customers that you can call. If not, AES will help you to identify and establish profitable customers.
To aid this we currently use a piece of software called ONESOURCE. Onesource holds information on all UK based companies and this allows you to target companies by location, expertise, size, turnover and employees. It also gives (when available) the telephone number, web address and senior person in the business.
Evaluate and establish the Clients NEED
To manage the process we use ADAPT. 90% of the world's top recruitment agencies use ADAPT and it allows you to record information on its three databases (company, candidate and jobs).
Deliver a sensible solution
AES provides you with access to at least one major Job Board to find CVs for your clients and to do advertisements – we provide you with 15 adverts per month.
AES currently uses the 10 million CVs provided by CV library along with their advertising portal and their excellent watchdog facility.
Important: AES strives to be a centre of excellent for permanent recruitment consultancy, as such we are constantly looking at the effectiveness of the job boards. We are happy to consider supplying other job boards as required by our consultants and the sector they are operating in.
As well as the above AES will give you assistance on how to link on LINKEDIN for leads and candidates as well as providing administration support in credit control and CV management.
In a nutshell AES provides the structure, substance and expertise to deliver the service and the licence holder provides the drive to make it happen.
There are two ways in which you can choose to work with AES:
Option one: For providing everything mentioned AES will charge a monthly fee of £1,000 plus VAT. The home based recruitment consultant will then keep every penny that they make. For example, if a recruitment consultant achieved £5,000 per month (roughly one sale) that is exactly what would be paid into their bank account.
On the first day that a person joins AES we provide a substantial investment in the tools, software licences, training, databases and job boards to get someone established. For this reason, on starting, we require the first four months upfront and from month 5 it reverts to £1,000 per month plus VAT.
This means you are starting your own business and "paying your first four months rent" for just £4,000 plus VAT!
You should also note that it would not be unusual for a new starter to make two sales in the first 4 months. This will normally cover the initial investment and give some income until consistent sales are made normally from month 5/6 onward.
Option two: This option is for people who don't have the initial four months' licence fee or actually don't want to use their own money.
For providing everything mentioned below AES will charge a monthly fee of £1,250 plus VAT per month to be taken as the licence holder generates income.
Important: If someone takes option two they should be aware that if they choose to leave whilst under contract to AES and they have not made enough sales to cover their monthly licence fees, they have to make good the outstanding money.
Don't forget; If you have permanent recruitment experience and you live locally to Worcester (or would be happy to commute), you could come and work for us for 12months before making the decision to set-up independently. We would be able to offer you a basic salary, plus 'best-in-industry' bonus scheme. To find out more click here.
Take your first step in obtaining work life balance with AES! 
Talk to us! Call or email now and take control of your future
Opening Hours
Monday – Friday: 8:00 – 17:30
Saturday: Closed
Sunday: Closed
Visit Us
AES,
The Old Warehouse
13 Park Street, Worcester WR5 1AA